If you're looking for a way to create a premium website with WordPress, you should consider using Impeka. Not only will you get a professional-looking site, but you can also customize it to your exact specifications.
Impeka is a premium creative multi-purpose WordPress theme that you can use to build an advanced and stylish website. It is an easy-to-use theme that allows users to create their websites without prior experience. Also, it has a lot of potential for more advanced users, who can dream up the ultimate website and make it happen quickly and easily.
Our customers have chosen Impeka to create modern websites that look great, and they can do so because of the features and options our theme offers. You can see some real-life examples created with Impeka below.
iam39.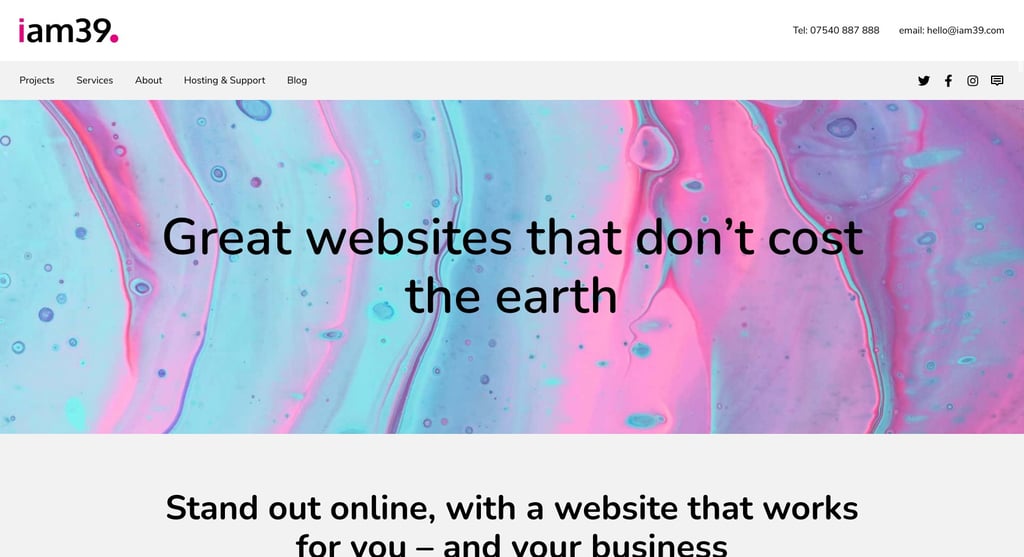 The iam39. is an agency website that is based on Impeka. This web design agency in England has chosen our premium theme to show off its work. They come with various projects for different types of websites and e-shops.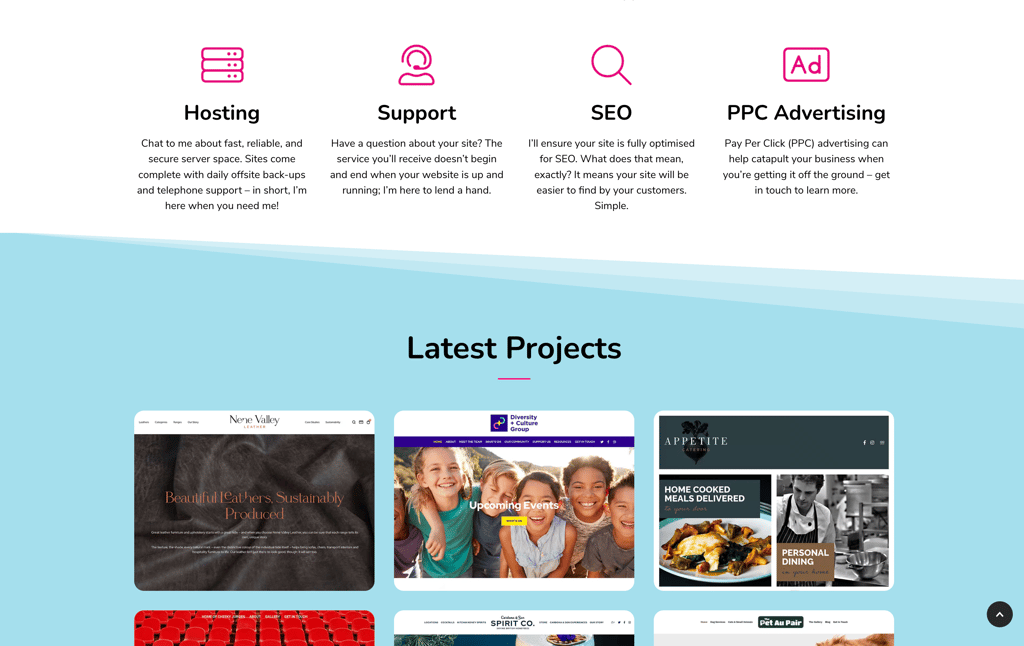 The website is created with the enhanced WPBakery Page Builder of Impeka. It uses beautiful bottom separators, icon boxes, client testimonials, and pricing tables to display all the provided services.
Tuning Box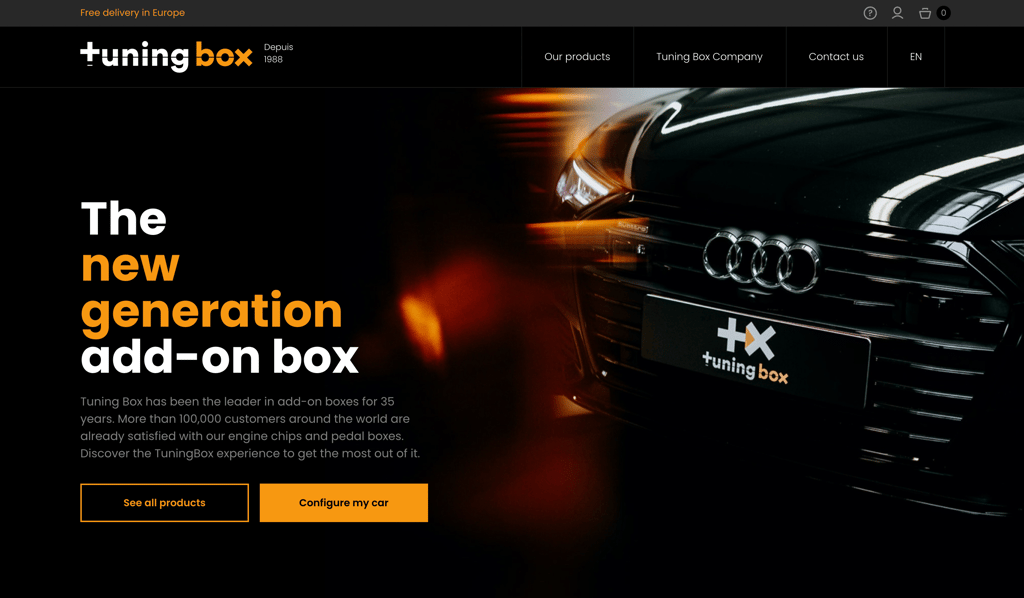 Tuning Box is a leading company in add-on boxes for many years. Its products have been popular with drivers worldwide for over 34 years. They offer engine chip and pedal boxes, with more than 100,000 satisfied customers.
Its dark website, in combination with the contrasting orange colour, gives it a modern and fresh look. It is easy to navigate, providing an overview of all products and company information. You can see various image and text layouts, team elements, and product image galleries. Last, they also offer an account registration option.
BOA
BOA is the website of The Association of Visual Artists Oslo (BO), a significant player in the field of visual art in Norway.
This website uses Impeka and Elementor. The homepage uses the Skin On Scroll page template of Impeka. This template is a fantastic feature for sections with different background colours. The result is to get a smooth change in sections while scrolling by mixing the background colours of each section.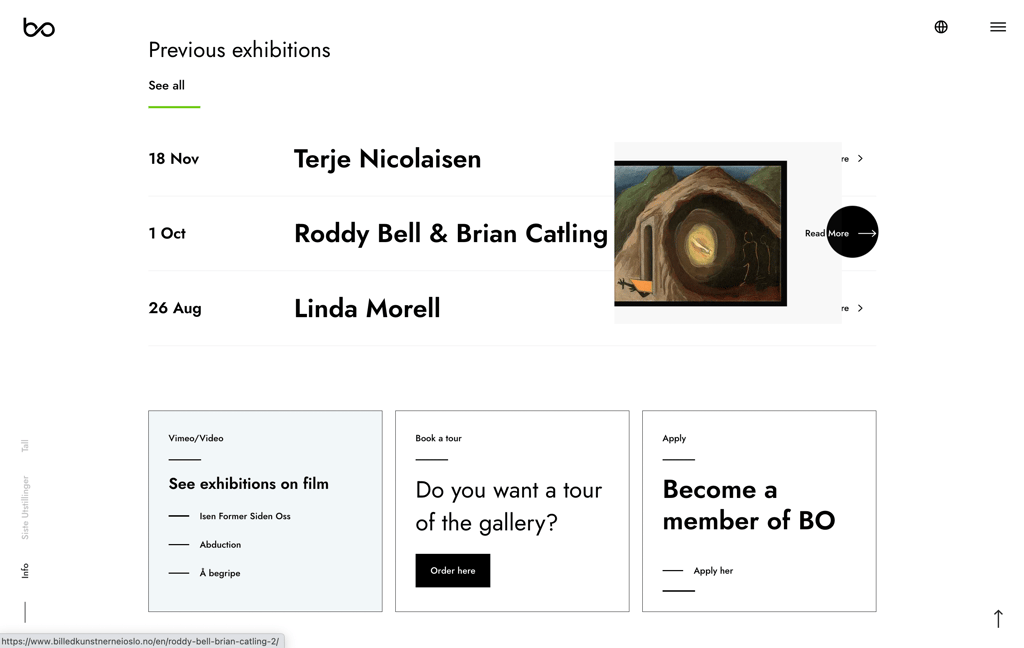 The site is filled with pages in minimal and modern design displaying blog archives that present art exhibitions and about pages. Equally important is that you can navigate to the website in two languages.
Kalafati Villas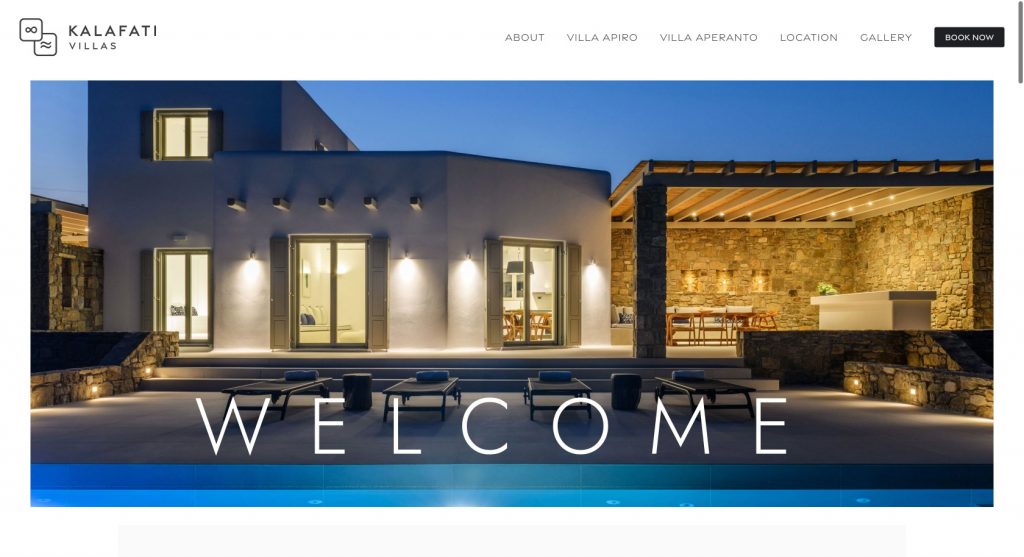 Kalafati Villas is located on the famous Greek island of Mykonos. The website visualizes the luxurious villas with accompanying descriptions and pictures. It also has a booking page where you can reserve your visit and check availability. This agency built the website with Impeka and Elementor builder.
You can see a welcome image on the homepage created with the Slider Revolution – plugin bundled with the theme. The Image Carousel widget perfectly showcases the hotel's beautiful interiors and exteriors.
Dar Housnia website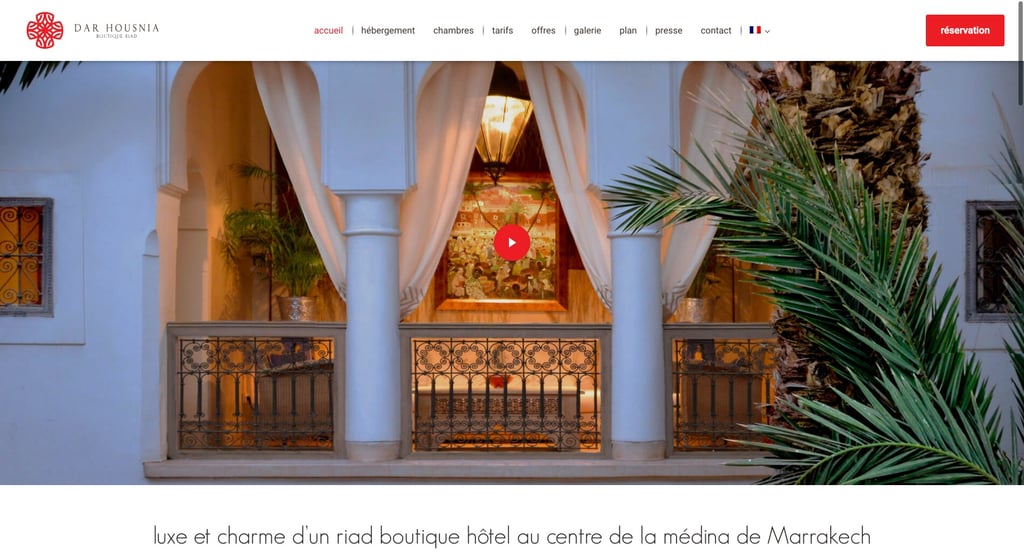 Dar Housnia is a luxury hotel in the heart of Marrakech. The website offers an overview of the hotel, with pictures and descriptions of all its facilities. It also has a booking form where you can book your stay. The website uses the enhanced WPBakery Page Builder.
The homepage hero image shows a video of the lovely facilities. The website mirrors the traditional luxury of this boutique riad. There are 9 pages with all the important information a visitor would need. Additionally, the website is translated into two languages with the WPML plugin.
Barney Lettreur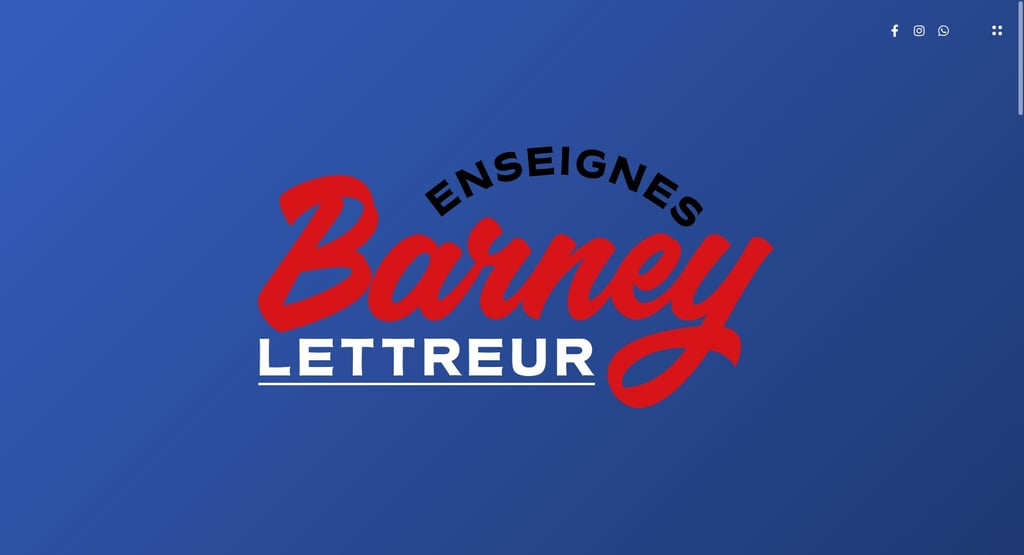 Barney Lettreur is a graphic design company located in France. This french website takes advantage of the bright colours and uses the Skin On Scroll effect in combination with the Section Navigation. Section Navigation appears as a left-side menu with the sections of the page.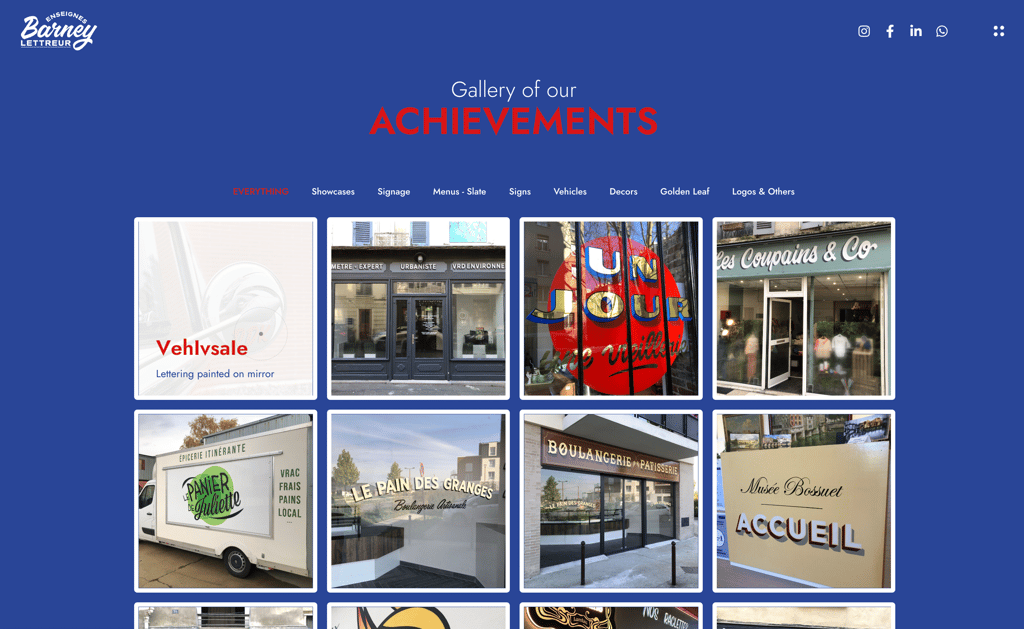 As can be seen, it has a modern hidden menu on all devices, and you can visit the entire website on two different pages. It is also created with the enhanced WPBakery Page Builder of Impeka.
In Brief
Premium WordPress themes are an excellent way to create a high-quality website easily. If you're looking for a premium WordPress theme that will give your website a boost in professionalism and quality, look no further than Impeka. With so many features and options available, you'll be able to create a website that looks great and functions even better. Furthermore, Impeka guarantees a fast, fully responsive, and SEO-optimized website.
What features of the Impeka Premium WordPress Theme are you most interested in? Let us know in the Themeforest comment area!
Subscribe to
our Newsletter