Creative Multi-Purpose WordPress Theme
Effortless and intuitive for beginners, and full of potential for more advanced users, Impeka gives you complete freedom to dream up your ideal website and then make it happen, fast.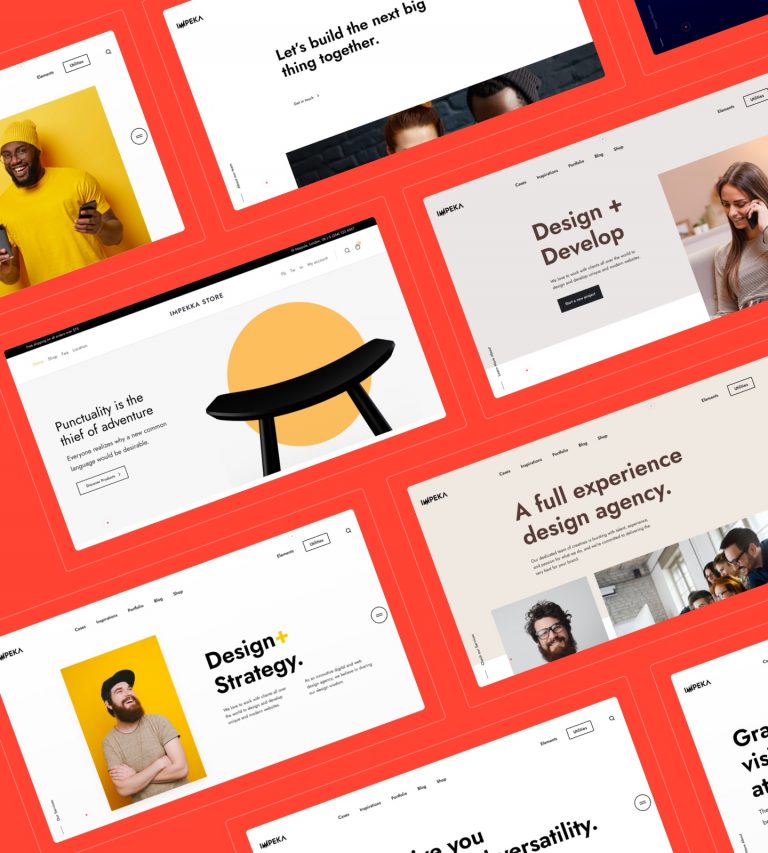 Creative Business HubSpot Theme
Uranus is a HubSpot CMS theme that is super user-friendly and speed-optimised, taking advantage of all excellent HubSpot features. The plethora of options allows you to build any website you want.
Responsive Multi-Purpose WordPress Theme
Crocal is a super user-friendly yet super powerful multi-purpose WordPress theme. Its philosophy, in the backend and front end, allows users to create sites that lead to awesomeness and nothing less.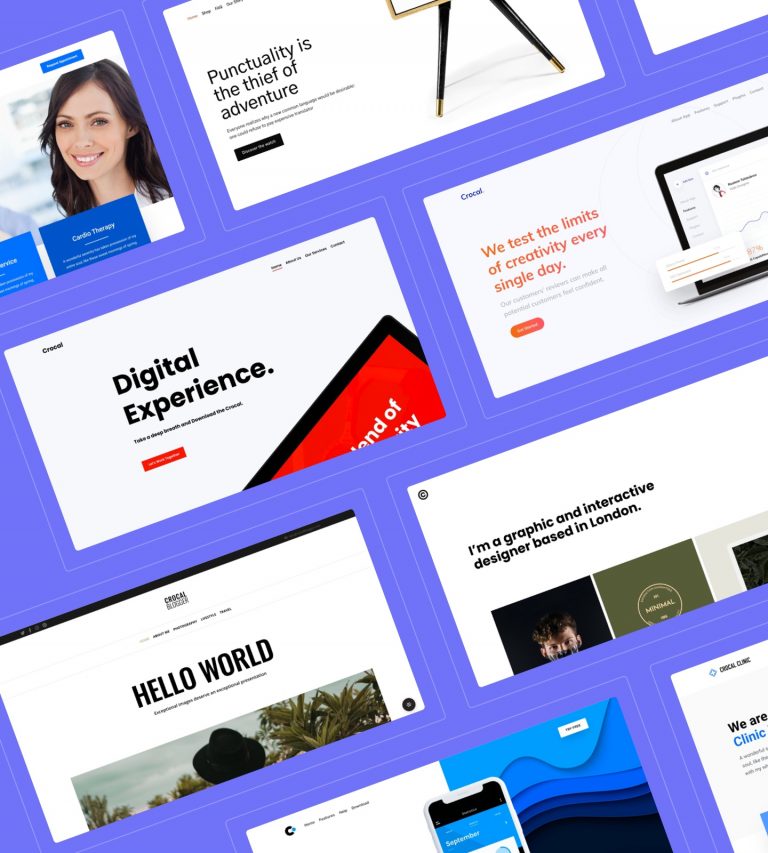 What our premium WordPress and HubSpot themes provide.
They break the mould to adjust to your creativity. You don't need coding or design skills to get professional results; you have complete control over your website's look and feel.
01
All-in-one solutions
We believe our customers should be able to create awesome websites without learning to code. With that in mind, we build our premium WordPress and HubSpot themes. Our back and frontend philosophy allows users to develop websites that lead to awesomeness and nothing less.
02
Code quality
The quality of your site's code is essential because it affects how well your site performs on search engines and how easy it is for visitors to use. It also affects how fast your site loads. We follow official WordPress Codex rules and HubSpot guidelines, so your website will have a long-lasting experience.
03
Premium designs
The best websites are those that look great on any device, whether it's your desktop, laptop, tablet, or smartphone. Whether you want a simple blog site, a portfolio, or an entire eCommerce store, we offer many premium, pixel-perfect designs to get inspired and stand out with a professional website.
Create|#507BFE;Design|#D5B4F1;Develop|#B5FFBF;Grow|#c82b00;
What we do
We motivate people to
Customers' feedback always encourages us to evolve both products & services.
Best theme ever! Lots of cool features and the support is as always, FANTASTIC! Greatives themes are the only themes I will ever use!
I run a digital marketing agency and have designed dozens of custom WordPress builds for my clients. Impeka is far and away the best I have used. All their demo options are beautiful, snappy, and come with tons of ways to customize it to suit your unique needs. And if you encounter any problems, their customer support is excellent and some of the best I've received from any SaaS product. I would highly recommend Impeka and anything Greatives puts out. If you're on the fence, take the plunge. You won't regret it!
Old theme but still supported by an amazing team, lightweight and fast. Had it for years without ANY issues. Keep up the amazing work!
Fantastic. By far my favourite theme. Super flexible, great templates, superb support. Performs well in speed tests. Integrates well with all the major plug-ins. Easy to navigate settings and page builder. Couldn't be happier!…
Highly functional, great and very fast support if needed. This is an amazing theme with good developers. Even the other themes from them has a long lifetime with updates. Keep up your great work!
This is a theme, that is better than many of the top selling items here. I had high expectations but they were exceeded after just playing around with it for 5 minutes. Congratulations!
Best ever theme I bought! I buy themes frequently for customer projects but after more then 30 themes, this one is BY FAR my favorite. It has many useful demo pages, best thinkable usability. Never came to a point where I had to fix something. Can't find anything bad about this.
I've downloaded themes for years and not only is this one of my favorite themes ever – the customer support was AMAZING. Super quick on the uptake and just stellar customer service, can't say enough good things about it.
When you review something in Themeforest you need to choose the main reason for your rating. This is very hard in case of the Crocal template. Really five-star in every category! Looking forward to try other works from Euthemians!
Great design and a lots of customizable pages. Have to underline the perfect after sales service / thanks Envato! Fits for many business purposes. Personally i am using Corpus for my digital Agency in France.
What our
clients created
The best way to learn about a product or service is to see how others use it. For this reason, we publish websites created with Greatives themes which are based on real-life scenarios. We want to show you how our customers use our themes to create beautiful websites.