Creative Multi-Purpose WordPress Theme
Effortless and intuitive for beginners, and full of potential for more advanced users, Impeka gives you complete freedom to dream up your ideal website and then make it happen, fast.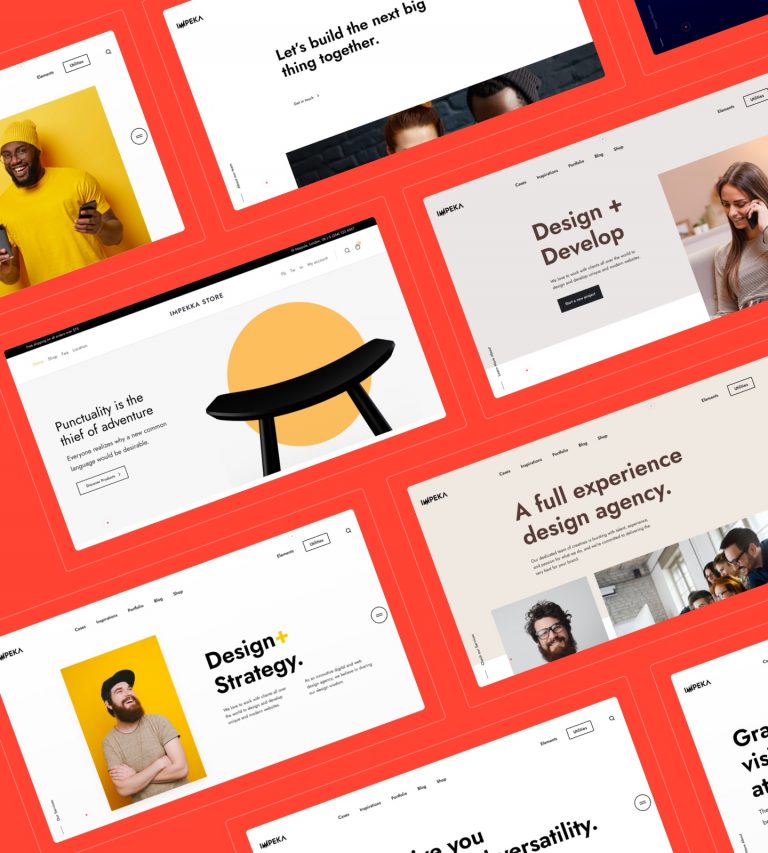 Creative Business HubSpot Theme
Uranus is a HubSpot CMS theme that is super user-friendly and speed-optimised, taking advantage of all excellent HubSpot features. The plethora of options allows you to build any website you want.
Responsive Multi-Purpose WordPress Theme
Crocal is a super user-friendly yet super powerful multi-purpose WordPress theme. Its philosophy, in the backend and front end, allows users to create sites that lead to awesomeness and nothing less.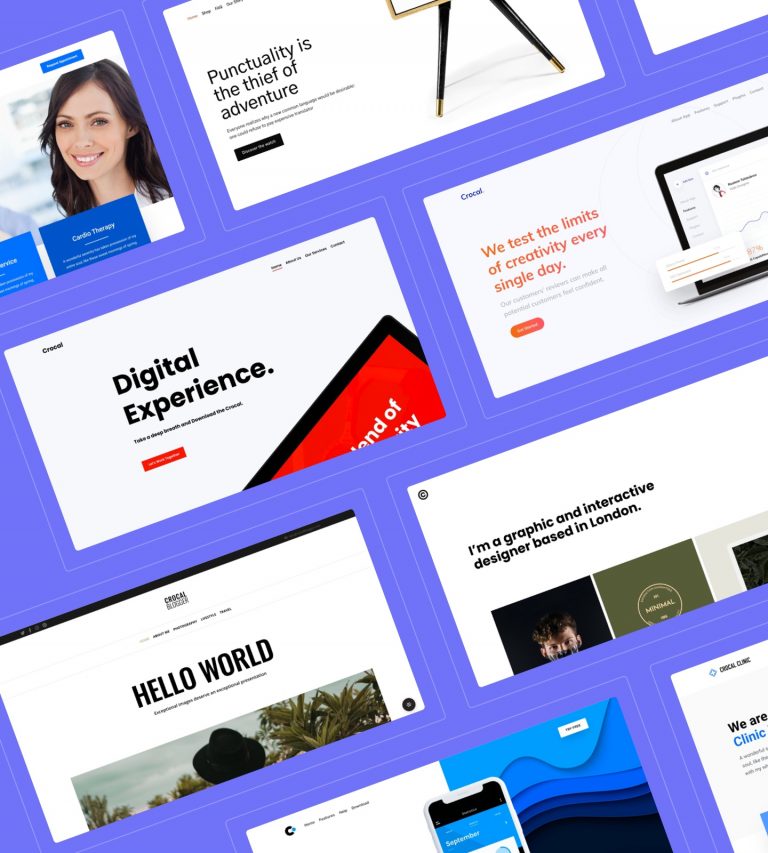 What our premium WordPress and HubSpot themes provide.
They break the mould to adjust to your creativity. You don't need coding or design skills to get professional results; you have complete control over your website's look and feel.
01
All-in-one solutions
We believe our customers should be able to create awesome websites without learning to code. With that in mind, we build our premium WordPress and HubSpot themes. Our back and frontend philosophy allows users to develop websites that lead to awesomeness and nothing less.
02
Code quality
The quality of your site's code is essential because it affects how well your site performs on search engines and how easy it is for visitors to use. It also affects how fast your site loads. We follow official WordPress Codex rules and HubSpot guidelines, so your website will have a long-lasting experience.
03
Premium designs
The best websites are those that look great on any device, whether it's your desktop, laptop, tablet, or smartphone. Whether you want a simple blog site, a portfolio, or an entire eCommerce store, we offer many premium, pixel-perfect designs to get inspired and stand out with a professional website.
Create|#507BFE;Design|#D5B4F1;Develop|#B5FFBF;Grow|#c82b00;
What we do
We motivate people to
Customers' feedback always encourages us to evolve both products & services.
Have been waiting for this new theme by greatives for a long time and after just playing around with it for some minutes I have to say, that this is how a theme should be. Fantastic state-of-the-art design and features, many super-helpful details, choice of the two most popular page builders and – what might often be forgotten – really speed-optimized. This will be our go-to theme for a lot of projects. Thanks greatives team for this marvel.
I have worked with many themes, this is reliable and above all requires very little intervention because the display on all devices is perfect. The theme imports are complete throughout, the use of external plugins (such as the cookie policy) has become a thing of the past as this theme offers everything a freelancer needs without wasting time. The site is also very fast. Compliments.
I was / am a huge buyer of Crocal. About 10 of my client sites are built on that framework. I'm SO excited about Impeka. I just started my second build using this theme. I can't say enough good things. The team / support / quality / response time / performance — all five stars. I have reached the point now where, if a client needs a website, I immediately start planning the design / ability of the final product based on Crocal and Impeka's framework. Thanks to the team. You're all amazing.
As a designer, I've been working with commercial themes for over 10 years. It's my first review ever and it goes to a theme that actually does the work. Fresh, really adaptable to whatever I can think of, fast… what can I say.. I'm impressed! Great job..
Another incredible theme from one of my fav ever WP designers, and they raised the bar once again with a number of amazing, unique elements (mobile parallax and animations is #1) + Always amazing support #winWIN with Movedo and Greative$!
Great design and a lots of customizable pages. Have to underline the perfect after sales service / thanks Envato! Fits for many business purposes. Personally i am using Corpus for my digital Agency in France.
The customer support of Impeka is amazing! I had a lot of questions about Impeka and each response was so quick, clear and friendly. I really deeply trust the Greatives team because of the team's terrific designs, keeping strong security with frequent updates, and above all, the best customer support like no other.
Awesome theme with a wide variety of customization options. Very easy to adjust, besides there is a lot of information on how to use any function. Design is awesome! Absolutely love it! Thank you for a great job!
I just installed it and checked it out! The design and responsiveness is phenomenal. If you combine this with the impressive support quality of the author this theme is a must-buy!
Great Design, Fast response with support. I also noticed they update this theme often. Which is why I would highly recommend.
What our
clients created
The best way to learn about a product or service is to see how others use it. For this reason, we publish websites created with Greatives themes which are based on real-life scenarios. We want to show you how our customers use our themes to create beautiful websites.