Dark website design is becoming a trend nowadays. More and more web designers choose dark backgrounds for their work. The idea of dark websites is the concept of a dark style of websites with mainly dark background colours or dark background images. Both mean a website with black or dark colours on the background and light or contrasting colours on text and headings.
Dark sites can have two purposes:
To emphasize the content
To make the website style artistic or minimal
For every aspect of our lives, we come across numerous design websites that can be used to promote our individual goals. A professional and experienced designer will always create a website design tailored to the client's needs, style, and budget.
WordPress allows one to use the best features of WordPress while enabling the creation of a professional website. This also allows one to include a wide range of features that help make one's website look professional and impressive.
Greatives WordPress Themes provide easy-to-use options for website background colour, section background colours and column background or text colours. Moreover, the latest Greatives themes include dark web design demos you can import and modify easily. You can discover some of these demos on the links below:
Below we will see a list of real-life dark websites created with Greatives themes.
1. Orlando Garcia website
Orlando Garcia Portfolio website is by a graphic design, web design, and branding agency in Mexico. It is created with Impeka.
The website design uses black background colour with white text and headings combined ideally with the red logo of the brand. The black background is a great choice for videos and images full of colours.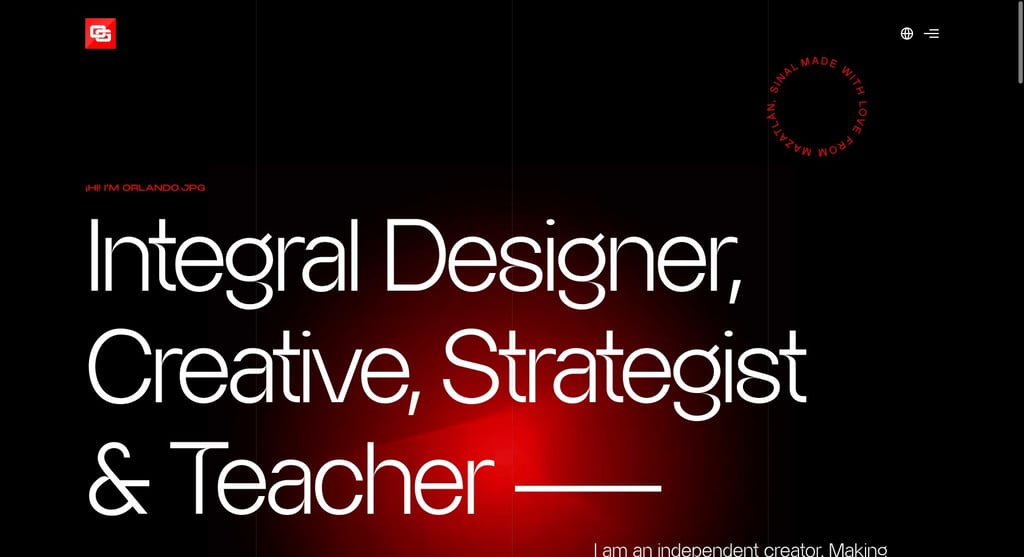 2. Brody Wear Design
Brody Wear Design is a freelancer website of a graphic designer and illustrator who have chosen Movedo.
It is a website with 3D design colours combined with dark background text. Many colourful sections were created with the Revolution Slider plugin bundled with the theme.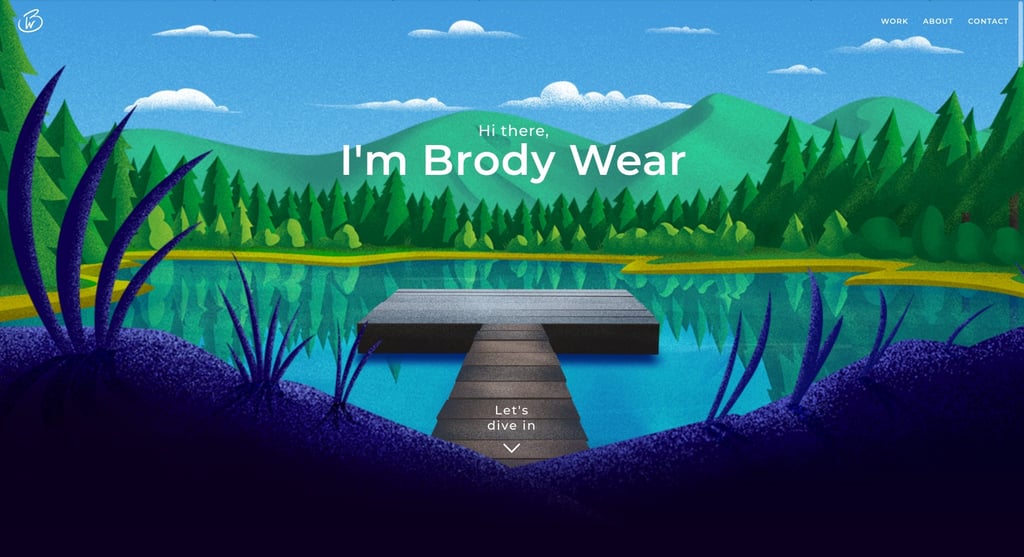 3. Karma Bodykit
Karma Bodykit is a website for a car body kits company that shows auto world industry trends.
Also, this website uses Movedo and Elementor builder. Most sections have a black background or impressive background videos/images combined with white text.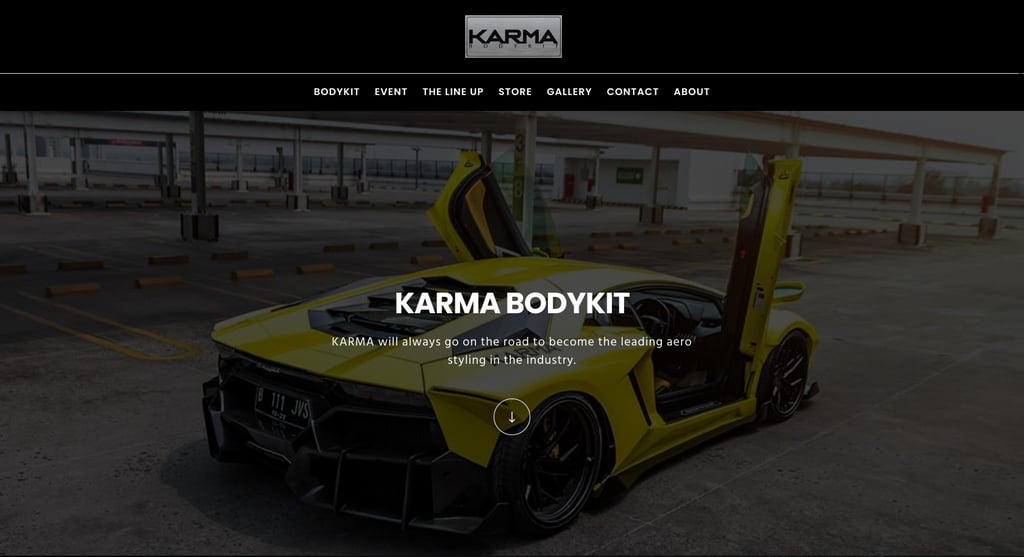 4. Aan de Poel Restaurant
Aan de Poel restaurant has its website created with Fildisi. This is a fine-dining restaurant located in Amstelveen, Netherlands, that was awarded Michelin stars.
The website mostly has beautiful dark background images from the interior and dishes of the restaurant. The text and headings are mainly white. All pages use the Scrolling Full-Screen Sections template, a unique feature in greatives themes.
5. Cikloteka
Cikloteka is a bicycle repair and restoration service company located in Novi Sad, Serbia.
Content sections blend dark sections with sections on a light shade of the orange (eggshell) background. Headings and icons also use this colour. All six pages use the same style and colours.
Similarly, Cikloteka's website uses Movedo.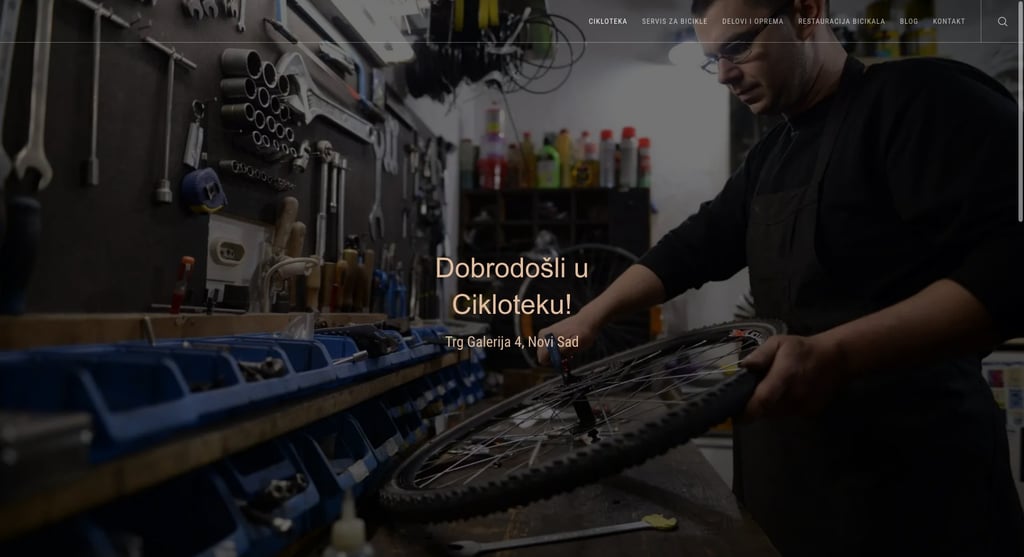 6. Benjamin Mathe
Benjamin Mathe is a digital designer and lecturer. This website was created with Zuperla with a minimal style and the Advanced Hidden Menu of the theme.
The content contains both black and white backgrounds. The portfolio uses black background colour, and sections with long text have light background colours or images.
In Conclusion
Above all, dark-colour websites are a great choice to focus on the design and bright colours on text or images. However, this web design style is not suitable for every website. Usually, business websites with long texts are more acceptable in light background colours.
First, web designers need to learn about the company they are designed for. They should then create a project appealing to the company and their customers.
The result should reach the project goals even if the designers choose dark, light, or colourful sections. Using Greatives themes ensures that each website is unique and visually appealing.
Subscribe to
our Newsletter